Listen.
After much trial and error, there are two things that have really transformed my skincare game: understanding how to select products based on my skin's PH + the introduction of oils.
The best defense against oily skin is an offense of face oils.
I will admit I used to love the stripped, squeaky clean feeling of harsh facial products. It's like when you're heavy duty cleaning and you smell bleach, you KNOW that area is clean. The same went for my skincare products. Astringents went hand in hand because obviously "feeling the burn" meant I adequately cleansed my skin. I can admit that the tightness of "oil free" moisturizer is what I craved. It was a real cognitive bind for me because
I kept asking myself: exactly how do you clean oil with oil?
You see, we're sold this bill that oily skin = acne + acne = impurity; therefore you become obsessed with items that "blast" or "deep clean" + think that you need to have certain drying products to "dry out" the impurity, like it's a face detox.
As I learned more about the use of facial oil, I understood that the dryness was only causing my face to create MORE oil on my face causing an imbalance of oil and skin texture among other crazy things. Treating oily skin with oil— now it made sense! Using an oil to treat the skin would help keep things consistent.
Insert: PLANT; my new evening bae
LITERATURE REVIEW
PLANT is a Williamsburg, Brooklyn, based apothecary that hosts a variety of organic, unisex, and plant based skincare products. Their formulas follow the classic principles of aroma therapy and herbalism to produce a damn good face oil.
Their work is also in partnership with Brooklyn United, which is a nonprofit organization that helps to provide work for non-abled adults who help with the production and distribution of their product. Plant is here for the community, the earth, and serving elixirs so we can have a glorious canvas each day.
PROGRESS NOTES
Superficial comes in two different forms: normal/dry/combination/mature skin and oily/acne prone skin types. This is a protective serum for deep moisturization + is strongly competing to replace my current nightly face oil by Skin Owl. Shoutout to PLANT for creating a product with restorative properties loaded with vitamins & those good fatty omega acids.
Key Ingredients:
Juniper + Geranium Oil, White Tea Seed Oil, Sea Buckthorn Oil (hop this wave), Apricot Oil, Avocado Oil
Ya'll. This serum is everything.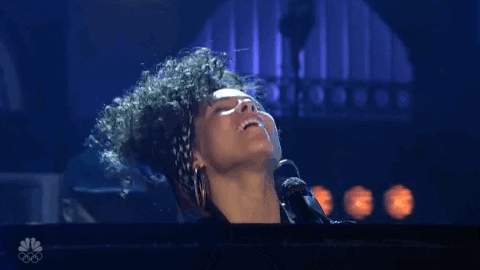 The aroma therapy component is what really makes this a luxe experience. The white tea seed and juniper oils comes through as the top notes, there's the apricot and hazelnut oil at the mid and the geranium holds the base for the anchor and rich color component. This is everything. I actually just reapplied a few drops while writing this to engage once more; It's that good. It fits the self-care bill because it forces you to slow down and thoroughly experience the product working its magic.
DEBRIEF
I like the diversity of the company + their integrity. The concept of the company is natural and it's suitable for different complexions + skin types. PLANT is an inclusive brand and I can support their identity. Unboxing Experience: straight forward packaging with clever cheeky branding – Pantone game strong. From start to finish, this feels like a crafted experience. Cost to Use Ratio: strong. If you're looking for a facial oil that's going to provide you results but not break the bank I think that this is a solid investment. Each application on damp skin is about 5 drops for effective use. If you're using it for a night time treatment as I do, the one ounce bottle is going to last you a long time. To compare: Sunday Riley's medicated UFO oil comes in about the same size (1.18 oz) for $80 and PLANT provides their serum for $56; a bit more than my current night time oil, but I can feel the difference in the oil quality- this is a treatment and the price tag is appropriate. If you're someone like me and already using an active evening treatment I believe that this serum will rank up on your list. If I was still living in my great state of New Jersey, I could definitely see using this as a daytime moisturizer in the brutal cold mornings.
Head over to the PLANT website and check out their rad line. Let me know if you decide on anything by commenting down below! I'm gonna try real hard to go to sleep now and not massage another few drops on this face. 😩 a major #olfactiondistraction
Best, Dr. Dyce
+all photos taken by yourweeklyfollowup
+Many thanks to PLANT Apothecary for their support in this blog. This is not a sponsored post + products were provided for editorial consideration. All opinions and thoughts about the businesses featured are my own. I stay true to your weekly followup + my aesthetic.