Toronto Based: Province Apothecary
Province Apothecary is plant based, customized treatment that feeds the skin with botanical oils. Ingredients in these products help to calm your nerves, reduce anxiety, and relax your system. What I really enjoy is the ability to mix and match these products with your current rotation; this allows for ease of assimilation in your day or night time routine. I am dying to get to Toronto for a custom facial with this line but for now, I shall explore on my own. Scroll in!
Progress Notes
Moisturizer Cleanser + Makeup Remover
Key ingredients: jojoba, avocado, + evening primrose oil
I actually use this as step one in my double cleanse. I use Bioderma's hypoallergenic micellar solution Sensibio H20 wipes to remove the bulk of my eye makeup and concealer. Then go in with the Province Apothecary oil. It works well with a damp face and a slight pressure massage to remove makeup via essential oil. The oils also help to disinfect and rehydrate the skin. I then go back in with a water based cleanser to remove any excess. The scent is light and not overpowering. The avocado and raspberry oil help to remove any residue and excess oil without over drying and maintaining PH of skin. The product is processed in a pump that gives just the right amount upon pressure.; you only need 1-2. The raspberry oil stimulates cell turnover, the bergamot clears congestion, frankincense tones and lavender heals. Need help understanding these ingredients? Check out my definitive list of essential oils here.
Invigorating + Balancing Toner
Key Ingredients: organic rose water, lavender flower water, rosemary, geranium, + clary sage oil
This is a rose and geranium mineralized toner with natural nutrients to purify the skin. The rose water and geranium soothe and calms the skin. This product has a 6 month shelf life after opening and smells great. It's placed in a spray glass bottle and it's so damn refreshing.
Regenerating + Stimulating Exfoliator
Key Ingredients: oat flour, lentil flour, lavender, violet flowers, and leaves
This product reminded me a lot of the SW Basics of BK natural exfoliant, but this one holds stronger when liquid is applied. This creates a more sustainable exfoliant for the duration of your scrub. I just tap a bit onto the cap of the product and mix with a bit of water or I mix the mask with unpasteurized honey, which works as an antibacterial and antioxidant to reduce the surface bacteria on the skin. The minerals help to reduce inflammation and the lavender and green tea help to nourish and calm the skin. You could also mix this product with a beauty water, cream, oil, or yoghurt. This has a 12 month shelf life after opening.
Detoxifying + Clarifying Mask
Key Ingredients: Rhassoul Clay, Kaolin Clay, Bentonite Clay, Canadian Algae, Glacial Marine Clay
This mask is everything. It detoxes the skin and tightens with Canadian algae and stimulates collagen production. Quebec maple syrup neutralizes the free radicals from the day and the glacial bentonite clay acts like a magnet to draw out impurities from your skin to clear pores and calm complexion. The directions indicate that you can use this a couple days a week; personally I would use once a week for full face or spot mask multiple days during the week. After I took the mask off my face didn't feel super dry- and felt squeaky clean, ready for the next step (toner + serum). This product has a 12 month shelf life.
Rejuvenating + Hydrating Serum
Key Ingredients: Neroli + Frankincense
Y'all. This product.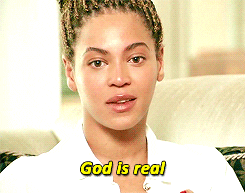 You already know I enjoy my facial oils and serums. This serum is suitable for AM and/or PM use. In the daytime, the serum alone would work by itself or under a thin veiled moisturizer. In the winter I would combine a few drops with a thicker cream. At nighttime I use this as a treatment in my ten step routine. The serum is an essential as it replenishes and hydrates the skin on a cellular level and it is high in antioxidants and anti-inflammatory oils. I could also see you mixing a few drops of this with a beauty water and creating your own mid-day mist. It smells fantastic and really gets the job done. It has a 6 month shelf life after opening.
Debrief
Unboxing Experience: I am sucker for a minimal aesthetic brand that embraces solid glassware (upcycle). This kit is the best way to sample the key players in the Province Apothecary line without fully committing to full size; it's a real beauty. Unwrapping the products I felt like I was opening something special just for me, which is how I think all skin-care experiences should be. I love the blue glass vial and quasi clinical vibe paired with the muslin bag with hand stamped logo. Even the label details are impressive as it is a textured adhesive with light indentation silver embossing. It's the little things I tell you! To be honest, I'm probably going to put this kit away for winter use; especially the serum- it's that pretty.
Effectiveness: This line is fabulous. Each product is made with 5-7 ingredients you can actually pronounce and you feel the results after one use. My favorite product in the kit is the rejuvenating and hydrating serum. It penetrates your skin very quickly after use and doesn't leave a filmy residue on your hands or face. Also, you can customize this product based on your skin type, so it's really a win-win.
Cost To Use Ratio: Appropriate. For what you're getting with this kit and the quality of production. It's worth the ticket. I'm still transitioning to cleaner beauty so I think it's great for people who are just learning. Also, I am a recovering doc student and too broke to buy cheap. It's kinda been my new mantra for life. So instead of spending money on products that aren't effective or laden in chemicals that cause other issues, quality beats quantity. Each of these products has a shelf life! Which mean that the ingredients are alive and natural for your body. Take the time to invest in yourself and quality skincare that can take you farther and actually work. Last- this kit is so travel friendly and would make a great gift for someone.
Although Province Apothecary is located in Toronto, all products can be shipped internationally. If you are just starting out and transitioning to cleaner skin care, I would recommend to do so gradually, and start with a core product you can switch out with a variety of options, like their cleanser. Let me know how your journey is going and for sure check out Province Apothecary on their rad social media accounts. Also, check out their natural facelift ritual!
Best, Dr. Dyce
+all photos taken by yourweeklyfollowup
+Many thanks to Province Apothecary for their support in this blog. This is not a sponsored post + products were provided for editorial consideration. All opinions and thoughts about the businesses featured are my own. I stay true to your weekly followup + my aesthetic.