I have said these things to you, that in me you may have peace. In the world you will have tribulation. But take heart; I have overcome the world.— John 16:33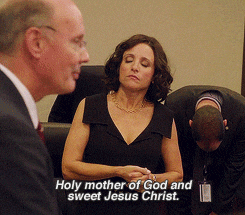 It can be difficult to keep up with your self-care habits when things aren't looking so great. Our faith can be tested, when we feel down for the count. However, self-care when combined with scripture can be a practice to sustain your relationship with yourself and a higher power.
It allows us to rest because God says that we can. He will continue to work and take care of things, restoring and transforming until we are stronger than our greatest weakness and failures. Our bite-size ideas are effective for our daily and weekly routines, but in the presence of a higher resource, they can become amplified as something greater than ourselves. Joy, peace, healing are found in the strength that is created by overcoming through a higher power. If you find God, you are able to find yourself. This week, let's get a little spiritual; May these words offer you peace and quiet regardless of faith or belief.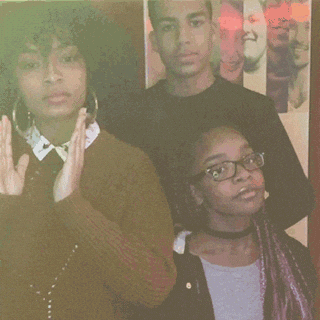 Positive Distraction of The Week
This week's self-care surrounds verses for the days that our bite-size ideas seem impossible and we need to lean on something greater than ourselves. This list focuses on reassurance, strength, and healing. What is your spiritual practice, if any? Check out my list of scriptures for self-care and feel free to jot down a few that resonate to you or maybe use this as inspiration to create your own. I hope that this list guides you into a direction of continued good faith and restoration.
For Worry
When you are anxious, pray about it.
Rejoice in hope, be patient in tribulation, be constant in prayer. — Romans 12:12
Therefore I tell you, do not be anxious about your life, what you will eat or what you will drink, nor about your body, what you will put on. Is not life more than food, and the body more than clothing? Look at the birds of the air: they neither sow nor reap nor gather into barns, and yet your heavenly Father feeds them. Are you not of more value than they? And which of you by being anxious can add a single hour to his span of life? — Matthew 6:25-27
Now faith is the assurance of things hoped for, the conviction of things not seen.— Hebrews 11:1
Cast your cares on the LORD and he will sustain you; he will never let the righteous be shaken. — Psalm 55:22
do not be anxious about anything, but in everything by prayer and supplication with thanksgiving let your requests be made known to God. And the peace of God, which surpasses all understanding, will guard your hearts and your minds in Christ Jesus. — Philippians 4:6-7
So we do not lose heart. Though our outer self is wasting away, our inner self is being renewed day by day. For this light momentary affliction is preparing for us an eternal weight of glory beyond all comparison, as we look not to the things that are seen but to the things that are unseen. For the things that are seen are transient, but the things that are unseen are eternal. — 2 Corinthians 4:16-18
Cast all your anxiety on him because he cares for you.— 1 Peter 5:7
Have I not commanded you? Be strong and courageous. Do not be frightened, and do not be dismayed, for the LORD your God is with you wherever you go. — Joshua 1:9
Be strong and courageous. Do not be afraid or terrified because of them, for the LORD your God goes with you; he will never leave you nor forsake you.— Deuteronomy 31:6
Do not be afraid. I will save you. I have called you by name—you are mine. When you pass through deep waters, I will be with you; your troubles will not overwhelm you. When you pass through fire, you will not be burned; the hard trials that come will not hurt you. For I am the Lord, your God.— Isaiah 43:1-5
For Blessing
Grace is made in weakness.
Trust in the Lord with all your heart, and do not lean on your own understanding. In all your ways acknowledge him, and he will make straight your paths.— Proverbs 3:5-6
Jesus looked at them and said, "With man this is impossible, but not with God; all things are possible with God.—Mark 10:27
For he satisfies the longing soul, and the hungry soul he fills with good things.—Psalm 107.9
I can do everything through him who gives me strength.—Philippians 4:13
I am the Lord, the God of all mankind. Is anything too hard for me?—Jeremiah 32:27
Be still before the LORD and wait patiently for him; do not fret when people succeed in their ways, when they carry out their wicked schemes. — Psalm 37:7
But they who wait for the Lord shall renew their strength; they shall mount up with wings like eagles; they shall run and not be weary; they shall walk and not faint.— Isaiah 40:31
If the Lord had not helped me, I would have gone quickly to the land of silence. I said, 'I am falling'; but your constant love, O Lord, held me up.— Psalm 97:14
Let us then with confidence draw near to the throne of grace, that we may receive mercy and find grace to help in time of need.— Hebrews 4:16
For Perspective
When you are weary take refuge in God.
Do not grieve, for the joy of the Lord is your strength.—Nehemiah 8:10
Keep your heart with all vigilance, for from it flow the springs of life.— Proverbs 4:23
Set your minds on things above, not on earthly things.—Colossians 3:2
And whatever you ask in prayer, you will receive, if you have faith.— Matthew 21:22
His pleasure is not in the strength of the horse,
nor his delight in the legs of the warrior;
the Lord delights in those who fear him,
who put their hope in his unfailing love. —Psalm 147:10-1
Seek first his kingdom and his righteousness, and all these things will be given to you as well. Therefore do not worry about tomorrow, for tomorrow will worry about itself.—Matthew 6:33-3
Look to the Lord and his strength; seek his face always.—Psalm 105:4
So then, just as you received Christ Jesus as Lord, continue to live your lives in him, rooted and built up in him, strengthened in the faith as you were taught, and overflowing with thankfulness.—Colossians 2:6-8
5 Trust in the Lord with all your heart
and lean not on your own understanding;
6 in all your ways submit to him,
and he will make your paths straight.—Proverbs 3:5-6
No king is saved by the size of his army;
no warrior escapes by his great strength.
A horse is a vain hope for deliverance;
despite all its great strength it cannot save.
But the eyes of the Lord are on those who fear him,
on those whose hope is in his unfailing love,
to deliver them from death
and keep them alive in famine.—Psalm 33:16-19
As the heavens are higher than the earth, so are my ways higher than your ways and my thoughts than your thoughts.—Isaiah 55:9
I remain confident of this:
I will see the goodness of the Lord
in the land of the living.
Wait for the Lord;
be strong and take heart
and wait for the Lord. —Psalm 27:13-14
For Hope
Only someone or something stronger and bigger than you can help you overcome.
The apostles gathered around Jesus and reported to him all they had done and taught. Then, because so many people were coming and going that they did not even have a chance to eat, he said to them, "Come with me by yourselves to a quiet place and get some rest." So they went away by themselves in a boat to a solitary place. —Mark 6:30-45
Blessed are the pure in heart, for they will see God. — Matthew 5:8
The Lord All-Powerful, the Holy God of Israel, rules all the earth. He is your Creator and husband, and he will rescue you. — Isaiah 54:5
But those who hope in the Lord
will renew their strength.
They will soar on wings like eagles;
they will run and not grow weary,
they will walk and not be faint. — Isaiah 40:31
Yet the Lord longs to be gracious to you;
therefore he will rise up to show you compassion.
For the Lord is a God of justice.
Blessed are all who wait for him! — Isaiah 30:18
Fear not, for I am with you; be not dismayed, for I am your God; I will strengthen you, I will help you, I will uphold you with my righteous right hand.— Isaiah 41:10
And after you have suffered a little while, the God of all grace, who has called you to his eternal glory in Christ, will himself restore, confirm, strengthen, and establish you.—1 Peter 5:10
Thanks so much for following up this week. Feel free to share the love via the links below. I'm already looking forward to session with you next Sunday. You can like this post below via heart-moji and be sure to share this with a friend. Be sure to follow-up in a week!
Best, Dr. Dyce