Life will never be perfect, but your skincare can be.
Literature Review
Self-care is a muscle. You've got to work it constantly to build up its strength. The goal is to get so good at identifying when you need to restore and replenish, that you're basically vibing on auto-pilot. Carrie Bradshaw once said she purchased vogue instead of food because she felt it fed her more. that exactly how I feel toward my skincare rituals and i couldn't agree more with this line. Cold Spring Apothecary is a Hudson, New York based company that create medicinally focused and remedy-based skin and body products (among other things). CSA believes that skincare products should be both mindful and luxurious without compromise. Their products highlight the glorious benefit of investing in quality, small batch, products. CSA uses high grade organic essential oils and herbal extracts as the core of our products. Some of the line's favorite ingredients include myrrh, rosewood oil, geranium, lavender, petitgrain, and other essential oils & herbal plant extracts.
Progress Notes
The last few weeks have left me pretty weary from the weight of everything that is going on, so I think some Sauvetagè (rescue) is in order. For days when I feel like hibernating, I created this at-home ritual that never lets me down. It starts with a body scrub, face mask, body soak, and then a sleeping salve. Pro Tip: the morning of, get together a batch of spa water to complete the experience. My personal favorite include: rose water + lemon + mint. Let's jump into the ritual:
1. SCRUB
Start your at-home retreat with a solid body scrub. This can easily be turned into a mindful experience as you cancel out the external noises and thoughts and focus on the task at hand. I used CSA's:
Turmeric & Neem Body Scrub
Key Ingredients: Sea Salt, Jojoba Oil, Shea Butter, Turmeric, Neem Oil, and Pink Grapefruit Essential Oil
Turmeric & neem have long been used in Ayurvedic skin care and work as an antibacterial and anti-inflammatory agent in this product. This is a sea salt based product and I really enjoy that the scrub maintains its integrity; you see each salt crystal, there isn't an access of goop and "stuff" at the bottom of the jar, and the other components of the product are evenly distrubuted. This is a quality made product. The formulation is not too thick or heavy and the scent is a beautiful mixture of the jojoba and neem oils. The texture is coarse and this is not a salt-imitation scrub made with fillers and preservatives or inexpensive ingredients–therefore, keep this away from any cuts or open wounds.
2.MASK
Next, set yourself up with a face mask to detox your skin from the free radicals of the week. As you mix and set slip into your bath soak retreat. This mask is so boss, you can incorporate it in other aspects of your skincare routine as well.
Avena & Chamomile Powder Mask
Key Ingredients: Chamomile, Papaya, and Honey Powder, White Kaolinite, Bentonite Clay
Avena is an anti-inflammatory properties to improve skin tone and texture. Chamomile provides anti-inflammatory properties that are soothing for delicate and fragile skin. I'm not going to lie- I tend to side eye powder masks. I've got to get a clean/sterilized bowl, my mask brush, mix the product, then clean it out, restore it, yadda yadda yadda just to get to the glow. I've also been very disappointed with many or merely unable to use due to other chemical properties that conflict with my skin. I will now throw out all prior experiences, because this mask is everything.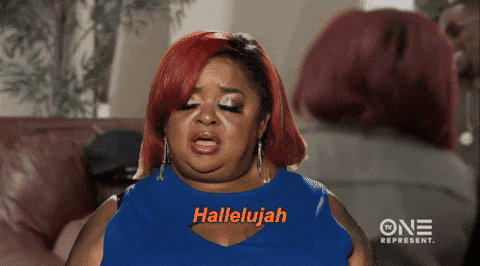 This mask is too good for me. It's probably too good for you too, but we're worth it–even though we are not worthy. A little bit goes a long way to deliver you to the beauty. I taped a little into a mixing vessel with my Son + Park Beauty Water and started mixing up this elixir. It took me a while to get the exact consistency I was looking for and ratio. If there's too much powder and not enough liquid, then the result is less easy to spread across the face; too much water, results in a more diluted product and too runny to set. I learned after using this product, how I felt at first to be inaccurate, you can go a little bit more runny using this mask than thicker as we are accustomed with other powder masks. That is because this product is made with ingredients that are superior. I ended up making a thinner mask and kept it on until it dried. The product is a fine texture and does provide a natural tightening component. Washing off the mask was a breeze and I saw a noticeable difference in the texture of my skin after 1 use.
3. SOAK
This is probably the coolest bath soak you'll ever experience. I filled my satchel with juniper berries and dead sea-salt and already forgot about the 3 meetings I had that could've easily been emails.
Well Being Bath Soak
Key Ingredients: Dead Sea Mineral Salt, Organic Echinacea, Organic Juniper Berries
The use of Juniper berries is a tale as old as time. What's really awesome is that laced at the top of your well-being bath soak jar is a muslin sack which holds the product for your soak. This is living. This bath soak brings the relaxing and relieving benefits of dead sea salts with the addition of the tonic properties of juniper berries and echinacea. This is a beautifully crafted product that will convert you over to the natural product life, because there is no way you're going back to basic bath soaks after this. This bath helps to boost the immune system, detox the body, and oozes self-care.
4. SLUMBER
Sleep Time Therapeutic Salve
Key Ingredients: Rose, lavender & chamomile essential oils, castor oil, olive oil, beeswax
The salve delivers. Before flopping into bed after the luxurious soak, scrub, and mask you can slater on this salve at your temples, underneath your nose, or on your pressure points for an aromatic experience to help soothe you to sleep. You already know about the healing powers of essential oils in plant-based products, so it goes without saying the impact of the rose, lavender and chamomile blend in this product is ace. You can actually see pressed ingredients in the salve, which brings you to a next level experience.
Debrief
Unboxing Experience: CSA brands the classic natural amber jars and seals each product under the cap/lid for protection. This is a beautiful brand; from their website to your doorstep it is aesthetically pleasing. I am all about the minimal design and CSA fits quite nicely in my current top shelf arsenal. The labels are clean and clear and crafted with care and expertise. This brand exudes luxury which is why it's perfect for your at-home retreat. You don't need to go far to reclaim your time as CSA gets it right making you want to use their products. That's all I ask!
Effectiveness: All claims ring true for these products and it was an ultimate experience. The range is calming, personal, detoxifying, and original- CSA leaves their mark and will definitely elevate to one of your favorites. I am dyinggg to try their Vetiver + Cedar Body Wash and Lotion when it returns to stock and add it to this routine.
Cost To Use Ratio: This is a steal. Gather round. When you break down the ingredients of each product and compare to the ratio of use, CSA is a gift, and this is an affordable luxury. For example: The Well-Being Body Soak comes with a tag of $16 fam. If you factor in the amount of product you receive (6 ounces) you're looking at a little over $2.70 per soak if you place 1 ounce into the satchel. TWO. SEVENTY. How much are we paying for outside day spas that want to tax us our first born for organic juniper berries. I'll wait.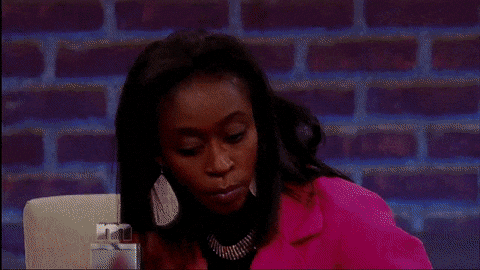 Check out CSA's body line for your next at-home retreat and let me know what you think. Thank me later.
+all photos taken by yourweeklyfollowup
+Many thanks to Cold Spring Apothecary for their support in this blog. This is not a sponsored post + products were provided for editorial consideration. All opinions and thoughts about the businesses featured are my own. I stay true to your weekly followup + my aesthetic.