Yoga: Honestly, do we have the time?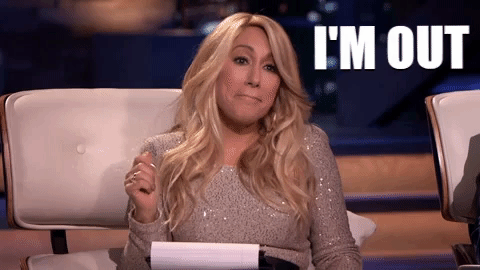 There are so many poses to learn and terms to understand. God forbid I ask the person next to me what the instructor just said and distract them from their ultimate "chi-flow"; namaste tho. Just like Soul Cycle, Barre, and Orangetheory, Yoga has been consistently hot in the wellness scene and it doesn't look like it's cooling down any time soon. Practicing Yoga was even an option on my board exam as an intervention for patients with anxiety in the case simulation. It's infiltrated just about every space. Actually, all the spaces. But TBH, some of us just can't. We don't know how to break into the community, IE: knowing what to do, what to wear, what to bring. Maybe you hate feet, don't want to talk to anyone, or can't ever sign up for a class or make it on time. Let's not even get started on being the newbie in class and feeling like the kid who moved from the other side of the tracks on day one. But- we still want to or at very least are curious about the benefits of use and practice. I mean, millions of people can't be wrong, right? Plus, the mental health benefits of Yoga are amaze.
This week I collaborated with the awesome, Katie Neglia. She's been practicing yoga for over a decade and currently offers private yoga/meditation in northern NJ. In the summer she teaches beach yoga on Long Beach Island (total magic). You can find her mainly on Instagram @katieneglia. This week she's going to help us with bite-size ideas to reframe our thoughts on the practice and incorporate yoga into our week, so we can quit being on the sideline and get our act together.
Katie's advice to anyone who feels like they can't practice yoga due to not having the right type of body or knowledge: "Yoga is for every BODY!" Katie says:
My business cards say it best "Yoga is for every BODY". There are many styles of yoga – some are very strict in their sequencing (Bikram and Ashtanga), while others tap into the more spiritual aspect of yoga (Kundalini and Kripalu). I would say the most practiced style in the US is a Vinyasa or Power style yoga. This was developed in the 1980s to appeal to the growing western yoga population that loved a good aerobic workout. For a true yoga beginner, I would recommend starting off with a gentle flow class or an Iyengar class that will go over all of the basics and postures. Don't be afraid to tell your teacher that you're new to yoga! They won't bite, I promise. Also, a restorative class is pure magic, and I highly highly recommend.
Get your life and grab the full interview here & then jump into your positive distraction of the week, below.
//platform.instagram.com/en_US/embeds.js
Positive Distraction of The Week
Katie says, the best thing you can do for your body and mind is start a meditation practice. Additionally she says: "You don't have to become a monk overnight, but I would recommend finding a comfy corner of your living room or bedroom, lighting a few candles and just sitting with yourself for just 5 minutes. You can keep your eyes closed or open, sit in silence or listen to some calming tunes. I love the podcast The Breathing Club. They have some really great guided meditations and make it easy to tune inward." Once you've mastered the art of mediation which is a lot harder than just closing your eyes and breathing, consider one of the following tutorials for beginner practices to boost your mental health and move your energy around! Also, check out these songs that would go great on your new Yoga playlist and activate your new vibes.
Many thanks to Katie for her help and collaboration with this post! Be sure to check her out on Instagram! You can like this post below via heart-moji and feel free to share the love (via the links below) to someone who could also use a few beginner yogi ideas. Thanks so much for following up this week. I'm already looking forward to session with you next Sunday. Follow-up in one week!
Best, Dr. Dyce