And the church said, Amen.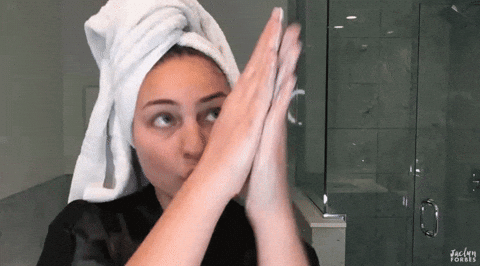 Let. Me. Tell. You. The bane of my existence has been finding a sunscreen that doesn't make me look like a ghost. As children, my brother and I hated when my mum would pull out that god awful long tube of Avon or Banana Boat; she did not play with the UV Rays (still doesn't). To this day I still have flashbacks of coming to the surface in a swimming pool after being under water and having that god awful white film/residue from the sunscreen just drip all over. Everything was unbearable to touch, the skin was overly sticky, and why did I look purple? UGH. When I was old enough to have a say, I boycotted sunscreen at age 14 and never returned back. At that point I'd rather die of radiation burns than be in public looking like a vampire and feeling like whole scoops of grease in the sun. Around age 20, I started to close out that temper-tantrum and began using makeup with a low SPF and for the last 2-3 years I've really started to understand the importance of sunscreen as an anti-aging product and the detrimental effects of even cloudy day radiation. I recently stumbled upon a game changer for everyone who hates applying sunscreen and well, I have to share.
COOLA
I fear anything that says "SPF". Honestly, truly. Additionally, having combination/oily/acne prone/sensitive skin- (eyeroll) I am very particular about the amount of layers/products I use, because the last thing I need is an oil slick at 12pm on my T-zone. COOLA is a game changer. I have never in my life met a sunscreen I didn't want to throw in the trash. This formula is extremely lightweight, non-irritating, and free of those crazy annoying Walter White chemicals that I feel most sunscreens have in their ingredient list. This product really absorbs into the skin making makeup application a dream. Since the key to sunscreen is reapplying, COOLA makes this possible and achievable without making you look like a clown. This is going to come in hand especially during the fall for tail gates and winter festivals. It's a sunscreen that transcends season.
Unboxing Experience: A white matte tube, sealed for protection prior to use. The brand promotes a very beachy clean vibe with teal and white color scheme. Easy to transport in your bag, on the beach, outdoor activities, and wherever you need application. I Literally said out loud: where the hell have you been?
Effectiveness: Yall. This is the best sunscreen I have ever experienced in my life. Bar None. These are the moments when I really just pat myself on the back for researching brands that I can then write and share because it is a struggle as a woman of color and someone with oily-hormonal-skin, to find a weightless sunscreen that doesn't make me breakout, or look ridiculous after 1 hour. You get to a point where you'd rather get sun burn than deal with another layer of artificial oil, because most sunscreen brands just don't love us– but COOLA loves us.
Cost To Use Ratio: I'd pay this plus half. Out the box I sampled the product on my hand and instantly realized I had stumbled upon something godly. I was worried about the cucumber scent, which I'm not a fan of, but it is mild and faint. I prefer unscented face products, but this goes away fast and it's a very small price to pay. I'm going to be honest with you, I was looking for reasons to not like this product (read: my sunscreen PTSD), but I couldn't find one. If you have ever, ever, had any issues grabbing a suitable sunscreen, be sure to try out COOLA and let me know what you think. Thank me later.
+Many thanks to COOLA for their support in this blog. This is not a sponsored post + products were provided for editorial consideration. All opinions and thoughts about the businesses featured are my own. I stay true to your weekly followup + my aesthetic.